Image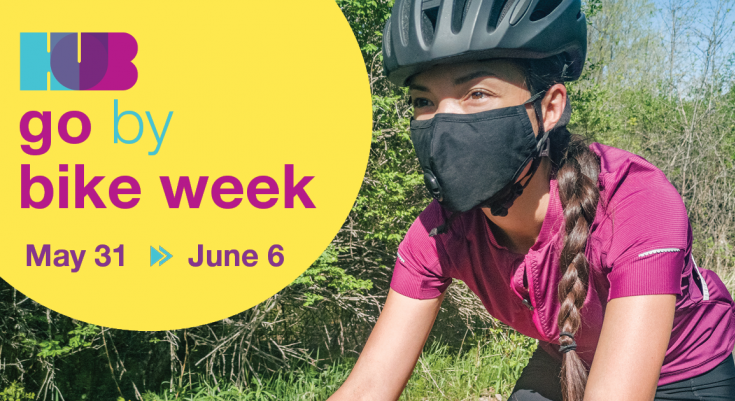 Whether you're a regular cyclist or a novice, Go by Bike Week is a great way to get healthy while reducing your carbon footprint.  
From May 31st to June 6th, HUB Cycling is promoting the many benefits of cycling by encouraging everyone to switch up their mode of transportation to two wheels. Log your trips online through the HUB Cycling website for a chance to win great prizes, track your kilometers, and see how many greenhouse gas emissions you've saved. You're also encouraged to gather your colleagues and compete as a team for a chance to be awarded the coveted UBC trophy.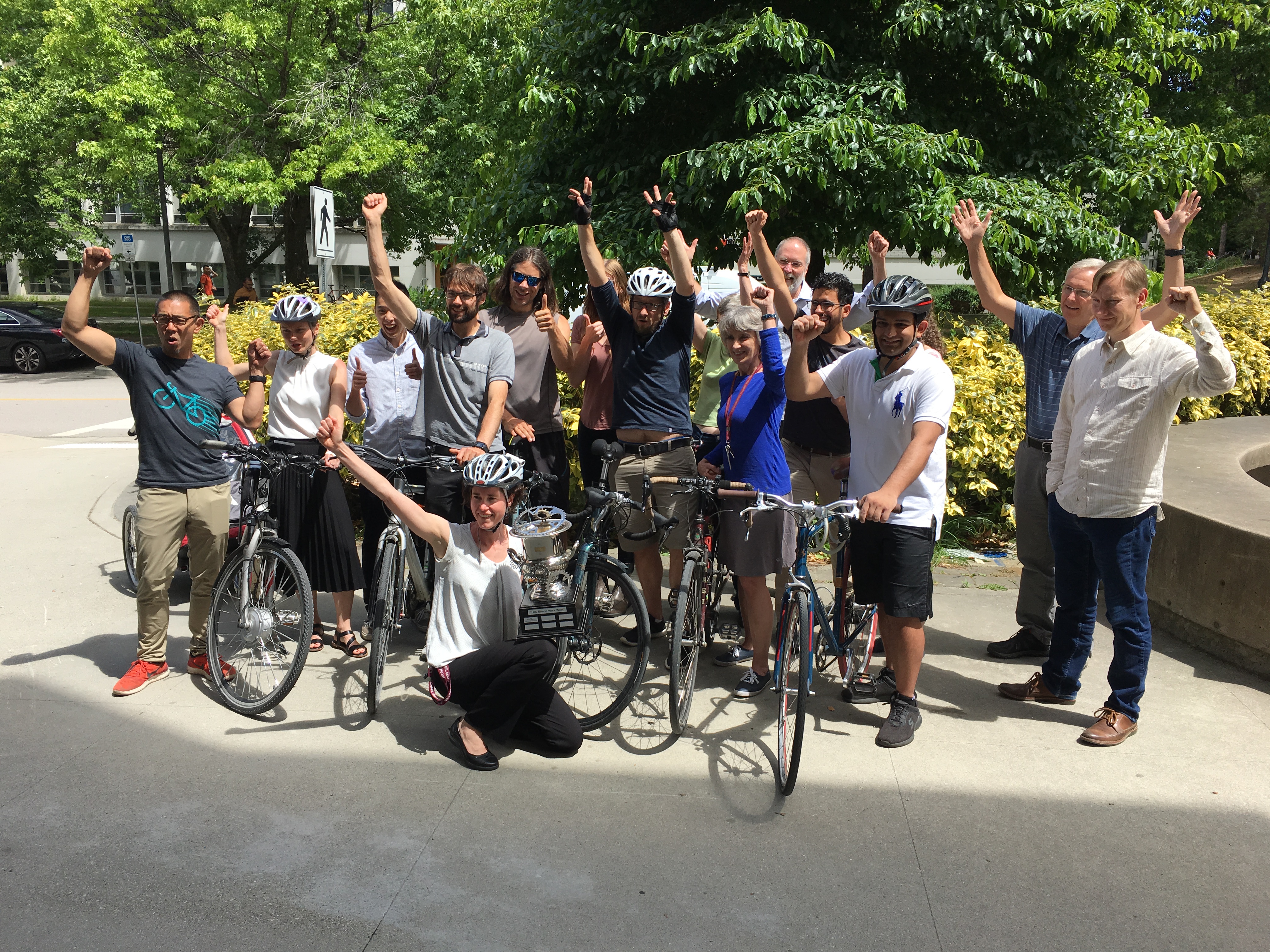 Here's how it works:  
Visit the HUB cycling website to register your team or to join a team. If you're starting a team, be sure to join the organization "University of British Columbia - UBC" with 100+ branches and register your team as a separate UBC  branch. If you are a solo rider, please join the "UBC Solo Riders" team to ensure your  mileage is captured. If you registered in the past, you do not need to re-register, simply login and record a trip after the official launch to be considered a participant. 
 

Encourage your colleagues to join your team to compete for the chance to get your name on the UBC trophy. Motivate your family and friends to participate as well for a chance to win great prizes from HUB. 
 

Start biking! All trips count whether you're biking to work, the grocery store or going for a quick ride in your neighborhood between Zoom meetings. 
Log your trips to be entered to win amazing prizes from HUB Cycling. Each day you log, you'll be entered into HUB's daily giveaway for bikes, gear, and more! The more times you log a trip, the greater your chances of winning the daily prize. 
Don't forget to visit UBC's cycling page for helpful tips and resources! 
Want to take part in Go by Bike Week but don't have a bike? Or maybe you want to give UBC's bike share program a try? HOPR Bike Share is currently offering a promotion just in time for Go by Bike Week. Visit the Go By Bike Week webpage to learn more.