The Film & Events Office is responsible for managing and approving all commercial, documentary, student, UBC-related filming and photography requests at UBC.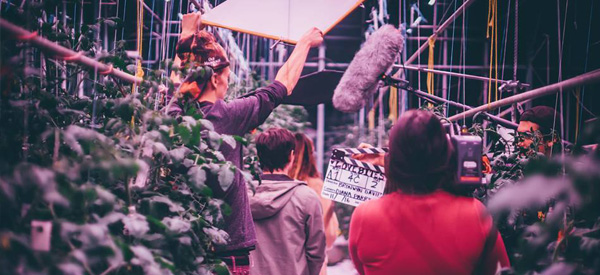 NOTE: Coronavirus (COVID-19) Guidelines for filming to January 3, 2021
In-person events, both indoor and outdoor, may be permitted, with the approval of the relevant Dean, VP or designate, if the following criteria are met. These criteria apply to all on-campus and off-campus in-person events, for all UBC campuses and sites, and includes those organized by students, faculty, staff and alumni. This is in effect to January 3, 2021.
In-person events may be permitted if:
A) An event lead can answer 'yes' to the following three questions:
Is it endorsed by the overseeing Dean, VP or designate?
Is this a one-time, episodic occurrence?
Does the event fall into a category either permitted under the current phase under the Province's Restart plan (e.g. recreation) or not otherwise specifically addressed by the province in any phase?
B) a COVID-19 operational and safety plan has been prepared for the event and/or for the event category;
C) VANCOUVER CAMPUS-LED EVENT: the COVID-19 operational and safety plan has been reviewed by the UBC COVID-19 Safety Planning Steering Committee and Executive, where considered high-risk.
UBC COVID-19 Rules and Protocols:
Locations at UBC
Most buildings owned and operated by UBC are available for filming.  Availability depends on programming occurring within the building and scheduled activity taking place on campus.
Here is a listing of our locations:
Both University of British Columbia campuses (Vancouver and Okanagan)
UBC Robson Square 
Malcolm Knapp Research Forest in Maple Ridge
UBC Boathouse in Richmond 
Buildings not owned and operated by UBC must be contacted directly to obtain approval. These buildings include: TRIUMF, BC Research, UBC Hospital, Vancouver School of Theology, TEF3, and Don Rix Building.
Commercial Fees
The commercial filming location fee is $2,500 per shoot day and $1,250 per prep/wrap day. Commercial photography rates are $1,250 per day.
Location fees are waived for bona fide student class productions. Students are required to pay all the other applicable fees such as parking, security, plant operations, building rentals, etc.
Other fees include:
Parking: $1.25 per linear foot; $20.00 per day per parking space.   
Security/Liaison:  up to $75 per hour. At least one security person or department liaison is required during filming.  
Building Operations: hourly rate for personnel for HVAC shutdown, electricians, movement of UBC property such as furniture, etc.    
Facility Rental Fees: additional contracts and room rental fees may apply.
Other fees may apply depending on location and filming requirements.
Quick Links
Contact Us
Contact the Film & Events Office: