As part of UBC's commitment to engaging with the community, the UBC Board of Governors adopted Campus and Community Planning's Engagement Charter to enable constructive dialogue with our community.
The Engagement Charter
The Engagement Charter gives clarity and transparency to how we define, design, implement and conclude public engagement in our land use and community planning processes.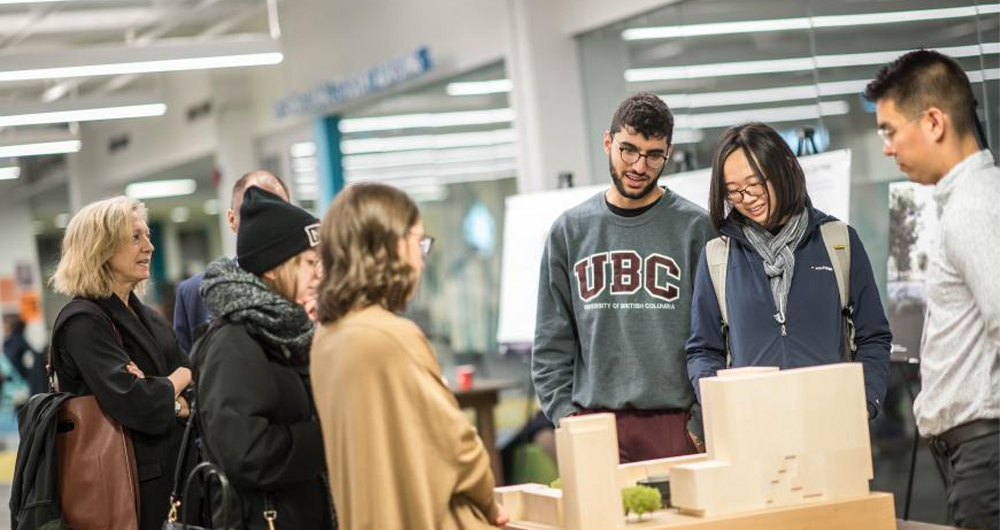 Through the Charter's ten Engagement Principles, we engage in open conversations with the public and university stakeholders about planning and development as well as collaborating and partnering on community programs and services.
Campus + Community Planning Engagement Principles
 
Defining the process
Be clear about how and why individuals and interest groups will be involved in the planning process
Reach out to those impacted or interested
 
Designing and implementing the process
Understand the needs and concerns of individuals and interest groups
Resource the process to deliver on the plan and engagement objectives
Choose methods of involvement that match the engagement objectives
Engage in a manner that reflects the diversity and needs of the community
Enable two-way information for informed participation
Concluding the process
Share the outcomes of the process and how participant input was used
Evaluate the process with participant feedback
Integrate planning projects with ongoing communication, relationship building and research opportunities
 
The Engagement Charter was created in 2014 through a consultation process with campus stakeholders and neighbouring governments, including student government, the UNA, the City of Vancouver and Musqueam. It was created to produce a set of guiding practices for each of the ten Engagement Principles to illustrate how the principles will be applied in our consultation activities. Our engagement practices will continually be updated to reflect emerging needs and innovation in methods.
 
Download the Engagement Charter
Public Engagement 
Our engagement processes vary in their level of public involvement, ranging from simple notification, to consultation, through to collaborative partnerships. The types of engagement we use vary from project to project and are determined by the mandate, impact and scope of interests for each project.
Our engagement types are based on the standards set by the International Association for Public Participation. The range in types of engagement we use is highlighted below, along with some examples of methods:
Campus and Community Planning Engagement Spectrum

| Type of Engagement | Examples |
| --- | --- |
| Inform | Website, Email, Advertisement, Info Session |
| Consult | Open House, Online Feedback, Ideas Fair |
| Involve | Design Workshop, Advisory Committee |
| Collaborate | UNA Neighbours Agreement, Campus Programs and Events |
| Partner | UBC Community Conversations, UNA Community Services Area, UPass Program |
For each planning and development project we typically inform and consult with the UBC community, including student government, faculty leadership, the University Neighbourhoods Association and our off campus neighbours. These leadership groups and community representatives also participate more closely on projects through joint problem solving, as well as collaborate and partner with us on community programs, where appropriate.
We use the International Association of Public Participation as a resource to guide our engagement practices.
For more details about our engagement process, contact Aviva Savelson, Senior Manager, Public Engagement at aviva.savelson@ubc.ca or 604-822-0273.
 
Annual Review of C+CP Engagement Principles
Every year Campus and Community Planning conducts an annual review of its engagement practices to reinforce transparency and accountability on the Board of Governors adopted Engagement Charter.