Campus pole banners are a type of high visibility signage that are used for communicating UBC messaging in public outdoor spaces. Next time you are walking along Main Mall, make sure to check out what the banners are currently showcasing.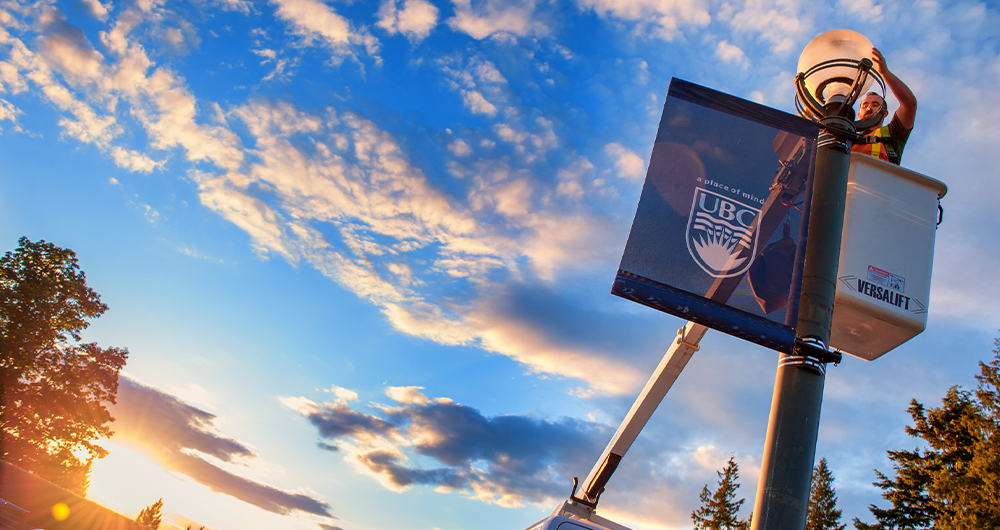 Campus pole banners play an important role in animating the public outdoor spaces of the university. They are in limited supply and reserved primarily for institutional brand messaging. Occasionally inventory does become available for other types of communication, and various departments at UBC have expressed interest in using the campus pole banners to help communicate their initiatives.
Learn more about campus banners by downloading the Protocol below.