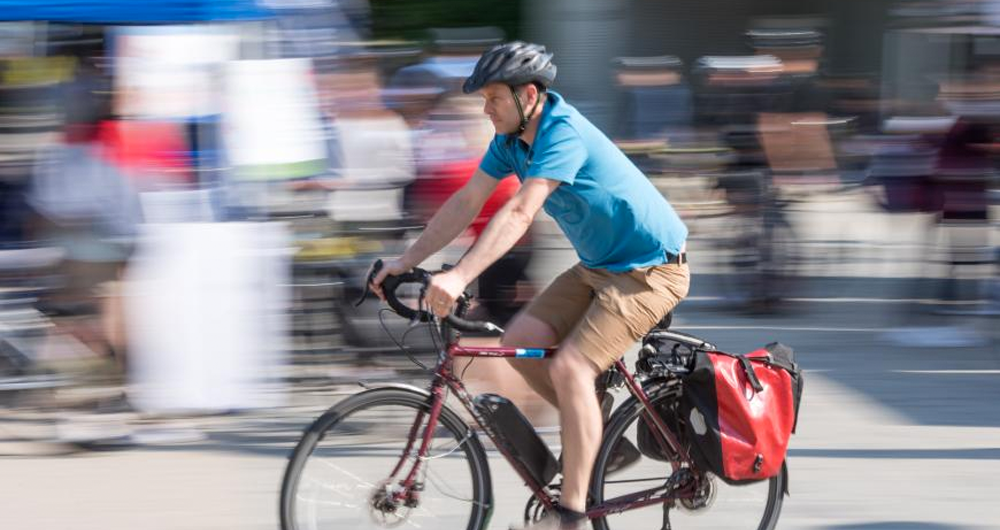 UBC Discount on Zygg e-bikes
UBC has partnered with Zygg e-bikes to provide the UBC community with a 10% discount off a Zygg personal e-bike subscription. Plans start at $99/month and include maintenance, repairs and theft protection. To be eligible for the discount, users must sign-up with a UBC email. Use code UBC10.
Visit the Zygg e-bike websit to learn more: www.ridezygg.com/
Try an E-Bike Program
In 2019, UBC piloted the Try an E-Bike Program. The program provided UBC staff and faculty with free 24h e-bike rentals and deals on purchasing an e-bike at six participating local bike shops. The pilot was successful with a total of 381 staff participants, of which 41 rented and 17 purchased an e-bike. The program ran from July - October 2019. 
E-biking is a healthy and sustainable way to get around. People who own e-bikes replace car trips with e-bike trips more often than their pedal-power peers. Plus, the Try an E-Bike Program supports UBC's sustainable transportation goals and makes it a breeze to go up hills!
Due to the success of the pilot. we are excited to be bring back the Try an E-Bike Program in the Spring of 2023! Please visit this site for future program updates. For more information about e-bikes please visit our partners at Hub Cycling.