A generous wooded park, pedestrian walkways and bike paths characterize this neighbourhood of predominately rental housing.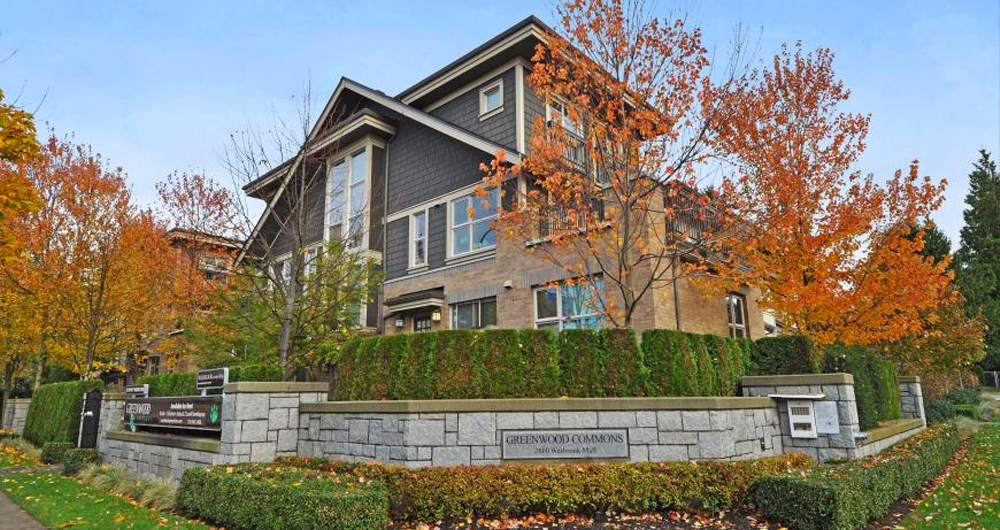 Overview
East Campus is located between Acadia and Hampton Place neighbourhoods. The neighbourhood is bound by Wesbrook Mall and Osoyoos Crescent and overlooks Thunderbird Park and recreation facilities to the west. The neighbourhood contains a total of 276 residential units, of which:
193 are purpose-built rental
83 are market leasehold.
With its mid-rise multi-family buildings and two mid-rise towers, East Campus neighbourhood fits seamlessly into the adjacent residential areas and an existing wood lot, forming a quiet neighbourhood that hugs the academic core's eastern edge. The East Campus Neighbourhood Plan outlines land uses and densities, parks and open space, circulation and transportation, sustainability strategies, design guidelines, development controls, infrastructure and servicing, and community facilities.
Download the East Campus Neighbourhood Plan
The Neighbourhood Plan
East Campus Neighbourhood Plan was adopted in 2004. The Neighbourhood Plan preserves a generous wooded green space while adding a much-needed rental and family housing for the UBC community. Some of the prominent features of the neighbourhood include:
An emphasis on rental housing – 70% of the housing units in the neighbourhood are purpose-built rental
A point of arrival via a re-aligned Thunderbird Road
Fraser Hall, a graduate student rental building with 132 beds
TRIUMF House, a hostel for visiting scientists and professors
East Campus Neighbourhood Timeline
1997
Official Community Plan adopted
1997
Official Community Plan adopted
Covers land use planning on UBC campus
2004
East Campus Neighbourhood Plan adopted
2004
East Campus Neighbourhood Plan adopted
Included public consultation and community engagement
2010
UBC Land Use Plan adopted
2010
UBC Land Use Plan adopted
Replaced the Official Community Plan
2013
East Campus completed
2013
East Campus completed
All planned buildings in the neighbourhood completed