Image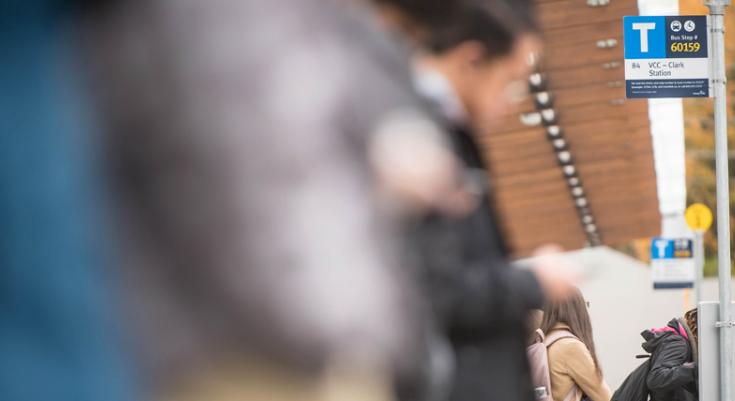 Updated May 8, 2020
With transit ridership impacted by COVID-19, TransLink announced today they are implementing more cost-saving measures that will further reduce or suspend some transit services at UBC starting Wednesday April 22, 2020.
Commuters to the UBC Vancouver campus will be impacted with reductions in SeaBus, SkyTrain and West Coast Express services starting April 22 as well as suspensions in some bus routes serving UBC starting April 24. Details of all service changes and suspensions are available on TransLink's Transit Service Changes Website new.translink.ca.
These service reductions and suspensions will impact transit users with longer wait times or the need to make transfers to complete a trip. Plan your trip ahead to avoid longer waits using TransLink's trip planner tool at new.translink.ca.
Effective Wednesday, April 22 – SkyTrain, SeaBus and West Coast Express
Fewer SeaBus sailings throughout the day.
Expo Line capacity will be reduced on top of the reductions that were implemented in March.
Millennium Line capacity will be reduced on top of the reductions that were implanted in March.
Canada Line capacity has been reduced.
West Coast Express will run with fewer cars.
Effective Friday, April 24 – bus routes
Route 68 UBC Exchange / Wesbrook Village – service will be suspended
Route 480 UBC / Bridgeport – service will be suspended
NightBus N17 Downtown / UBC – service will be suspended
 
COVID-19 response
TransLink is following the lead of health officials when it comes to their response to COVID-19. Visit their COVID-19 Precautions page to learn more about what we're doing to keep our passengers and employees safe, and our system as clean as possible.