Image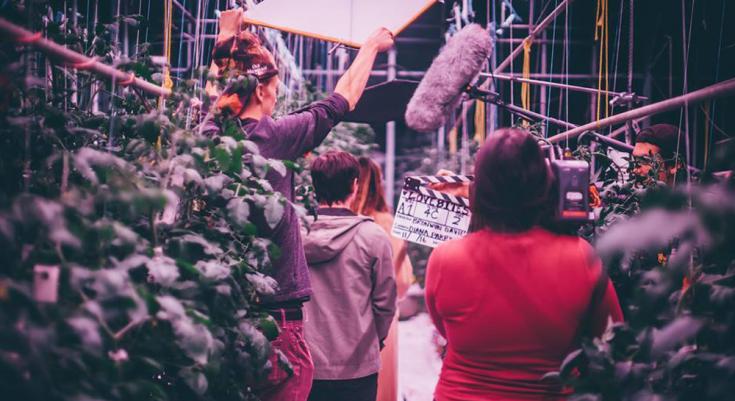 UBC is the ninth most popular filming location on earth. This brings great benefits to the UBC Theatre and Film — and the whole University.
Cam Cronin, an administrator in UBC Theatre and Film, had just left his office one summer afternoon two years ago when he came upon a strange sight in the Rose Garden: an army of life-size ancient Chinese terracotta soldiers standing among the bushes, staring blankly out towards Howe Sound. A group of tourists taking photos added to the surreal scene.
Then Cronin remembered an email from Arlene Chan, Events and Film Liaison at Campus and Community Planning. They were filming Altered Carbon, a Netflix original fantasy series.
"It was so realistic," Cronin recalls. "Nowadays with 4K HD TV, the attention to set detail is phenomenal. I just had to stop and marvel."

When he passed by early the next morning, the entire set had miraculously disappeared. "They clean everything up like little elves in the night," Cronin says with a chuckle. "I wondered if I'd imagined the whole thing."
In the feature Tomorrowland (2015), Main Mall was transformed into a World Fair. Photo from MovieStillsDB.com.
Ninth Most Popular Filming Location in the World
Such sights have become common at UBC. According to a recent estimate by website Go Compare, the Vancouver campus is the ninth most popular filming location in the world, with big-budget films including three X-Men movies, Tomorrowland, Fifty Shades of Grey and two of the Disney Descendants features shot here in recent years. All the other sites in the top ten are in the US. The only other campus was UCLA, only 13 km from Hollywood. 
UBC's greatest strength as a location is its variety.
"Central Park is always Central Park," says Cronin. "But we have the beach, the forest, old stone buildings like Main Library, sixties architecture like here" — he waves his hand around Frederic Wood Theatre, which has been used to recreate a bank interior. "They put up a green screen over the windows and presto, you're looking out into Manhattan."
The beaches and forest are close to UBC, but filming in those areas is managed by MetroVancouver.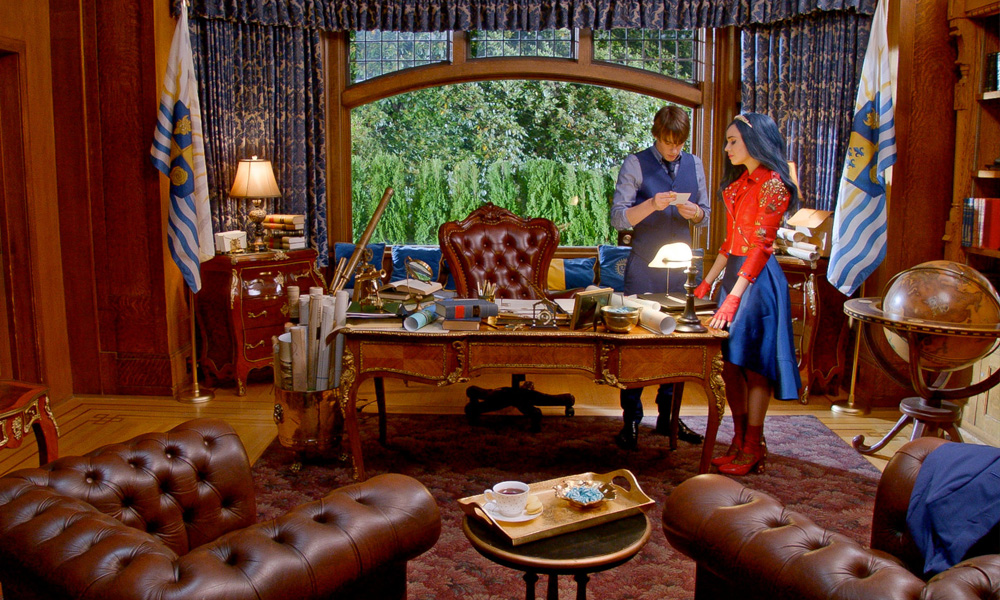 Cecil Green Park House was the set for a scene in the feature The Descendants (2015). Photo from MovieStillsDB.com.
Which pinpoints a feature of filming at UBC; it's always pretending to be somewhere else. The Nest is very 2020, and the Chan Centre is futuristic; with its vast slanting windows looking out onto a dark forest, it could make a great superhero villain's lair.
"It's got an ageless quality to it, the design doesn't limit it to a certain vintage," says Cronin.
The variety also makes the campus ideal for TV series, which often shoot out of order and require a wide range of backdrops. The first four seasons of the series The Magicians were filmed in Vancouver starting in 2015, for instance, with a lot of the shooting taking place at UBC.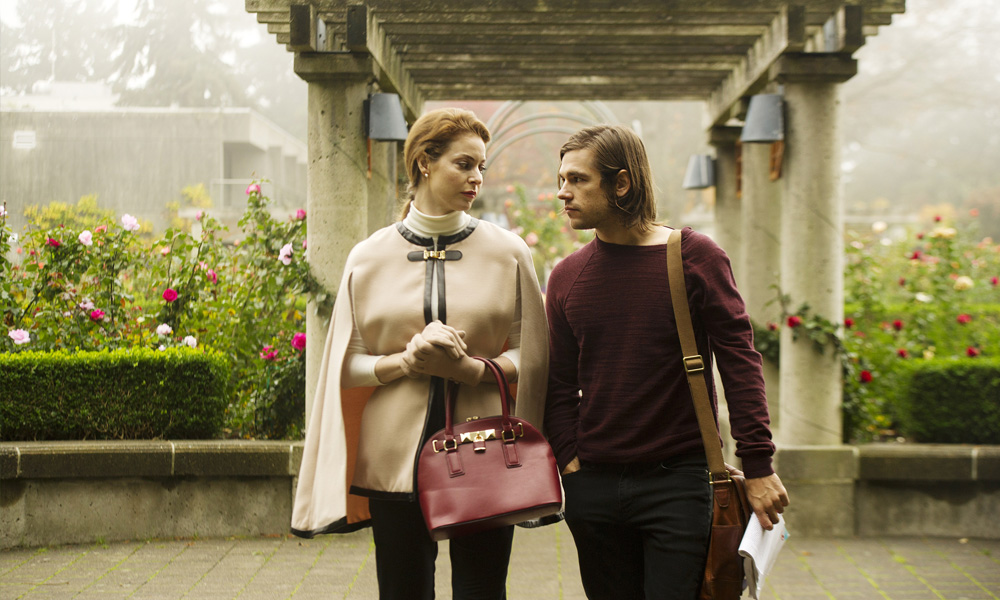 Esmé Bianco and Jason Ralph walk in the Rose Garden in a scene from the television series The Magicians. Photo from MovieStillsDB.com.
Giving Back to the Industry—and the University
Three decades of production in Vancouver have created a thriving film ecosystem. This goes back to before the hit sci-fi series The X-Files and Stargate, both of which Cronin acted in and which he says helped "build the fantastic support crews we now have here." And it extends to people like Chan, whose team liaises with crews and the companies that assist on set. 
"If someone wants to film on campus, be it a TV show, a feature film or a commercial, they talk to us first," says Chan. "We vet all scripts to make sure they are a good fit for the University. Then we propose dates and locations, be they indoors or outdoors, on the Vancouver campus, in the Okanagan, UBC Robson Square, Marine Mammal Research Unit in Port Moody or even in the Malcolm Knapp research forest in Maple Ridge. The Chan Centre for instance has interesting washrooms that filmmakers love." 
Chan's team then manages all necessary permits and makes sure the production is as seamless and undisruptive as possible. A critical part of the planning is assessing and minimizing impacts like traffic, noise, and equipment; filming is not scheduled in early September, when the campus is busy with student and back to school events. They also manage documentaries, photography, and student filming.  
Anne Hathaway and Andre Braugher in a scene from the feature Passengers (2008) which was shot in the Museum of Anthropology. Photo from MovieStillsDB.com.
Filming brings huge benefits to the University. Last fiscal year, over 100 productions were shot on campus, up from 84 the year before. UBC Theatre and Film receives a portion of the revenues from filming and spends their portion on equipment — very specialized gear like lights, green screens and cameras they wouldn't be able to afford otherwise. The revenue generated also recovers costs incurred during filming by departments like Building Operations and Campus Security. Faculties and departments also benefit when they rent out their spaces for filming.
It also has created an environment that nurtures and supports film students.
"On-campus production funds film students, who in turn go into film production in Vancouver," explains Cronin. And UBC grads are often out here filming, so they check in and say hi. "One of our grads is DOP (director of photography) on Game of Thrones, he has come back and given lectures to students."
UBC Theatre & Film student Bronwyn Henderson shot Love Bites in the Horticulture Building in 2016. 
"There's lots of work out there," says Cronin. "If our graduates are good — and a lot of them are — they get work right away. And hopefully come back and visit, next time they're filming on campus!"
If you're considering shooting a film at UBC, be it a student short, a commercial, a television series, a big-budget feature or anything in between, review the Filming and Photography guidelines. If you have any questions contact Arlene Chan, Community Development, Campus & Community Planning at arlene.chan@ubc.ca or 604.822.6555.