Thank you for your interest in drone filming at UBC.
NOTE: Read about Coronavirus (COVID-19) guidelines for filming to January 3, 2021.
The Film & Events Office is responsible for managing and approving all commercial, documentary, educational and student class drone filming requests at UBC.
Use of drones and drone filming on the UBC campus and neighbourhood lands should follow Transport Canada's guidelines.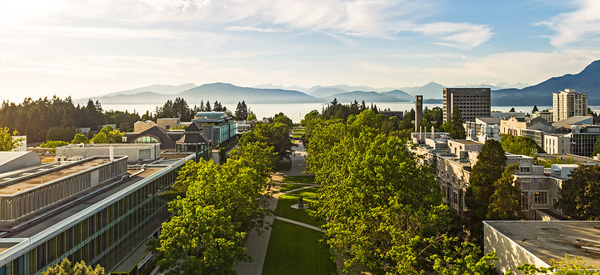 Drone Filming Guidelines
Drone filming for commercial and research purposes requires a permit from Transport Canada. 
Drone over 35kg - a permit must be obtained from Transport Canada.
Drone under 35kg - a permit is not required but the following guidelines must be followed:
Drones must not fly higher than 90 meters above the ground.
Drones should not be flown over the public or moving vehicles.
Drones must not be flown closer than 75 meters to private residents, student residents, animals, vehicles or other buildings/structures.
Drones must not be flown within 9 kilometers of a forest fire.
Drones must not be flown where it could interfere with police or first responders.
Drones must not be flown at night or in clouds.
Drowns must be kept in sight at all times.
A safety perimeter should be established when filming with drones.
Filming of students, faculty and staff for personal use and/or posting to social media is not permitted without the individual's prior written approval.
Contact Us
Contact the Film & Events Office: