Image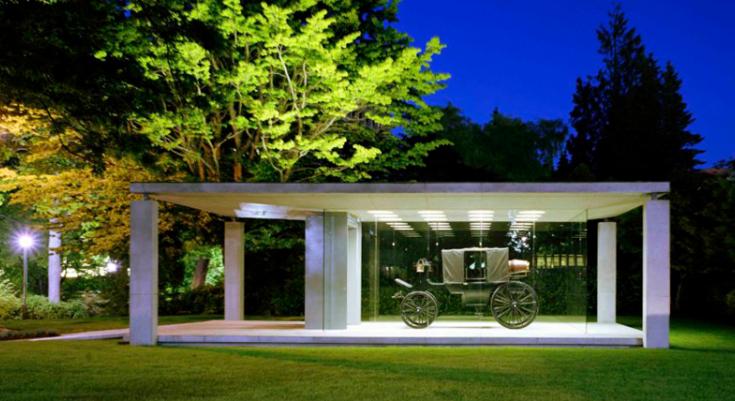 UBC's lush outdoor spaces have been reinvigorated by a program bringing public art to the campus. Together, these artworks express a wonderful variety of stories and attitudes about the history of UBC and Vancouver, as part of an ever-evolving narrative about art, space and place, and our own sense of ourselves. 
Here are a few highlights — public art for the 21st century, to be discovered, admired and contemplated as you walk the campus.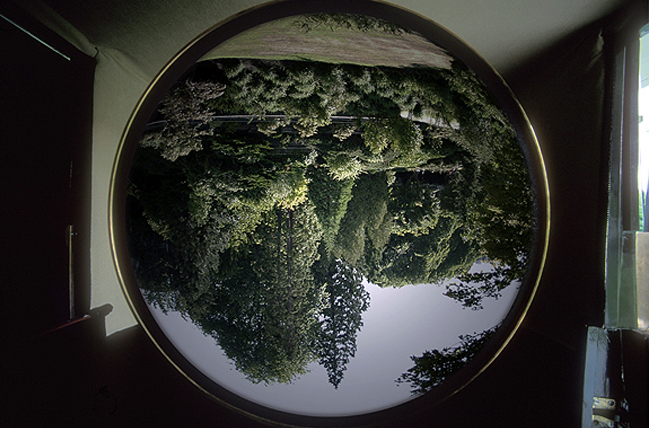 A 19th century carriage converted into a camera obscura, Time Machine was the first work of art to be commissioned for the campus since 1976 when it was unveiled in 2003. Graham is a Vancouver artist who studied at UBC in the 1970s and is now celebrated internationally. This award-winning installation draws visitors from around the world. 
Hock E Aye Vi Edgar Heap of Birds, Native Hosts, 1991 / 2007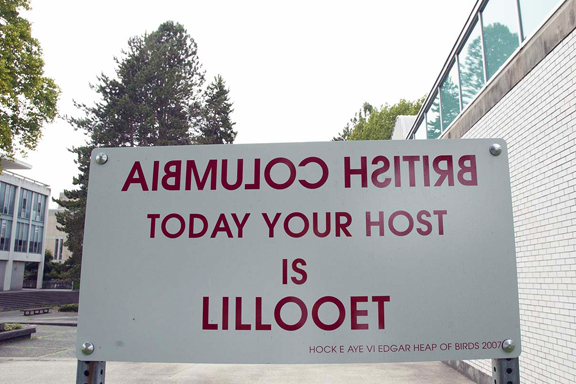 This artwork includes 12 aluminum signs installed at various locations on campus. On each, "British Columbia" is spelled backwards, followed by the phrase "Today your Host is [one of 12 First Nations]."
Heap of Birds is an artist and scholar of Cheyenne and Arapaho descent who worked closely with the Musqueam community in siting the various signs across the campus; Native Hosts queries the relationship between First Nations and British Columbia.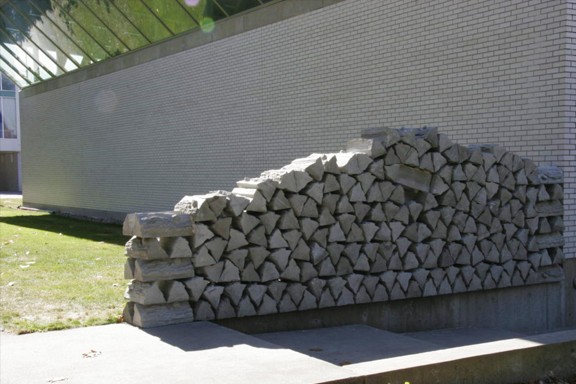 This piece consists of 214 pieces of wood-shaped concrete stacked in a woodpile. The rustic work seems out of place on the manicured grounds of UBC, especially as the Vancouver rain has made the concrete look more and more like actual firewood — or a ruin, or a fossil.
7idansuu (Edenshaw) James Hart, Reconciliation Pole, 2015–17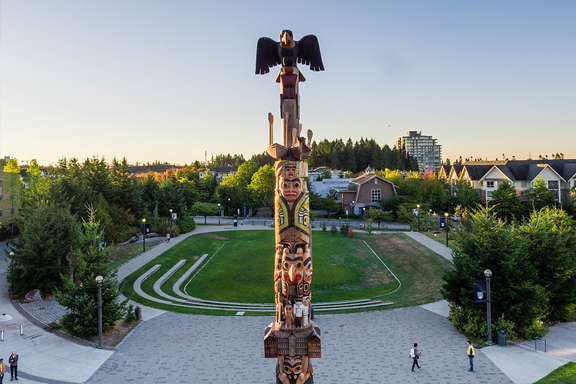 Master carver and Haida hereditary chief 7idansuu invited Indigenous artists from across Canada to contribute to this pole, which asks all Canadians to work towards reconciliation. The 3,000 copper nails, one each for every Indigenous child who died in residential school, were hammered in by survivors. Several thousand people helped raise the pole in a moving ceremony on April 1, 2017. 
Esther Shalev-Gerz, The Shadow, 2018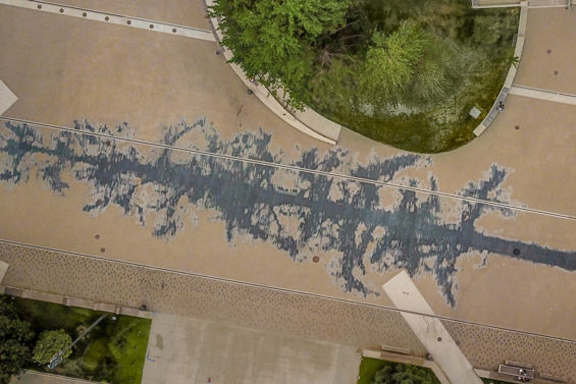 This ghostly silhouette of a first-growth Douglas fir is massive and grand, yet takes up no space at all; it is both present and absent simultaneously. It reminds us of the virgin forest that once covered UBC's Point Grey campus, and of the vast changes that have taken place here in the last two centuries.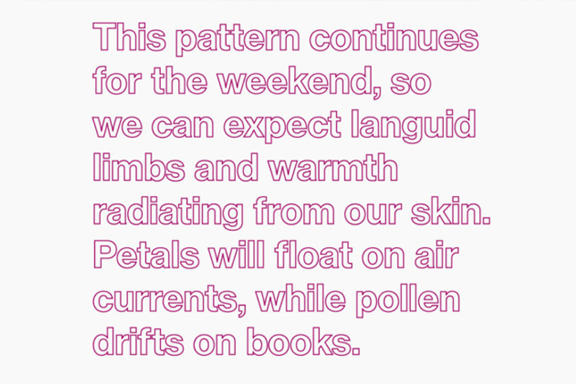 Current outdoor artist-in-residence Schmidt uses Vegetal Encounters, a series of public art projects, to encourage us to treat plants as reservoirs of life, connection and learning, by slowing down, using all our senses and attending to nature around us. Look out for it, or check it out here.
 
Go to the Outdoor Art website for more information, videos, interviews and more
Download the Outdoor Art Tour booklet