Image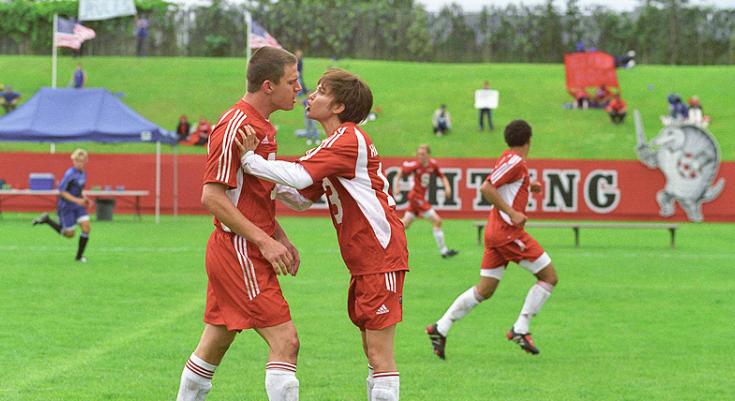 With filming on campus paused since mid-March due to COVID-19 health and safety restrictions, UBC's Film & Events Office is pleased to welcome back film and television productions to campus this month.
Featuring many unique indoor and outdoor locations, UBC Vancouver is a popular place for shooting movies, television and commercials. Productions have access to diverse locations such as sports fields, historic and modern buildings, as well as large outdoor spaces. Last year, more than 100 productions came to campus, including 20 student and UBC department films. 
It's not only the film industry which benefits from filming on campus. Part of the revenues received from filming fees are shared with the UBC Theatre and Film department. They invest in specialized equipment for student film productions. The revenue generated also recovers costs incurred during filming by departments like Building Operations and Campus Security. Faculties and departments also benefit when they rent out their spaces for filming.
With warm weather in the forecast and less people working and studying on campus due to COVID-19, UBC offers an ideal location for commercial and independent productions. "We are working with productions to welcome them back to campus," said Chan.
"When productions shut down in March, nearly six productions paused filming at UBC," said Arlene Chan, Manager, Film and Events. Now with Phase Three of BC's Restart Plan underway, and UBC filming COVID-19 safety protocols in place, several of these productions are planning a return, along with others.
New safety protocols
UBC has new COVID-19 safety protocols for filming which adhere to the currently mandated requirements from BC Provincial Health Office, WorkSafe BC, BC CDC, and Creative BC.
UBC's new filming COVID-19 safety protocols include:
Anyone ill is not allowed on campus
Anyone who has travelled must self-quarantine for 14 days prior to arriving on campus
Physical distancing of 2 metres is to be maintained
Access to interior locations may be restricted
Only essential crew to be inside buildings when shooting
All non-essential crew should remain outside with masks and practicing physical distancing
Some special effects no longer permitted
During July and August, some indoor locations will not be available, including classrooms and lecture theatres and this may be extended into September and onward.  In addition, locations will require additional cleaning before and after filming wraps to ensure safety for production staff and those studying and working at UBC.  
In addition to the protocols set by UBC, productions must also have a COVID-19 Safety Plan in place. Employers must also ensure they are abiding by any relevant orders, notices, or guidance issued by the Provincial Health Officer and health authorities.
Learn more about Filming and Photography at UBC. 
 
Photo caption: In 2006, UBC's Thunderbird Stadium was transformed into Illyria Stadium for She's the Man starring Amanda Bynes and Channing Tatum. Photo shows Bynes and Tatum in red and white soccer uniforms leaning against each other in a heated discussion with the UBC Thunderbird Stadium field in the background.