Building a sustainable community includes setting high standards for UBC's residential developments. The Residential Environmental Assessment Program (REAP) is a comprehensive, UBC-specific green building rating system for mandatory application to all multi-unit residential construction in the neighbourhoods, which supports the movement towards a new positive position.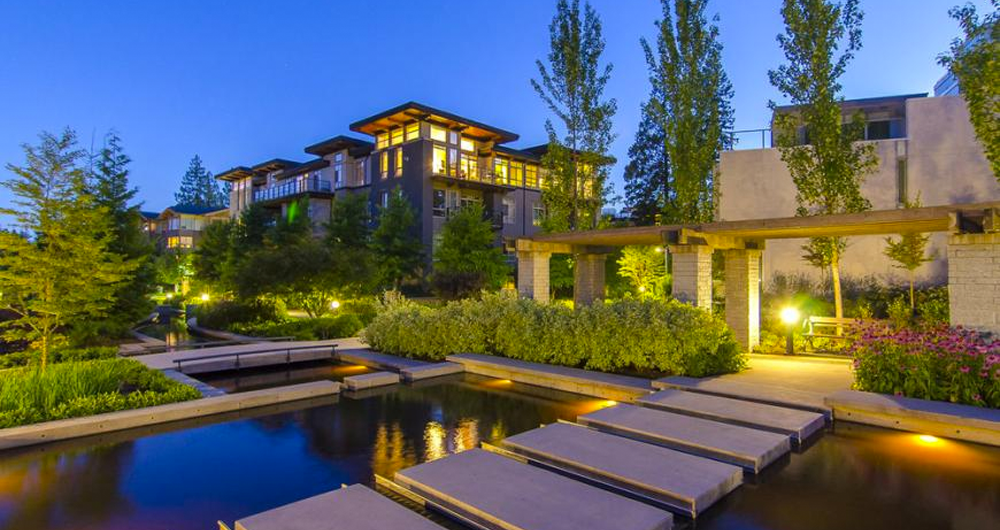 About REAP
UBC created REAP to guide the development of all residential buildings planned for the UBC Vancouver campus. All new multi-unit residential buildings at UBC must achieve a minimum REAP Gold certification. 
Compared to standard residential buildings, REAP ensures lower consumption of water, energy and resources, and higher-quality indoor environments and construction practices. REAP building standards also reduce the environmental impact on both the building site and the larger community. After meeting all mandatory measures, developers select from a wide range of optional measures, in any of the performance categories below, to earn a REAP certification.
REAP 3.2
Download the REAP 3.2 Reference Manual
REAP 3.2 replaces the previous version (3.1). The latest version aligns with the UBC Green Building Action Plan component areas and introduces improved levels of performance that enhance occupant health and increase the overall sustainability performance of UBC's residential buildings. REAP 3.2 also focuses on the emerging UBC climate emergency and sustainability priorities: climate action, sustainable communities, good health & wellbeing and responsible consumption & production. REAP 3.2 remains aligned with the goals of CleanBC.
REAP 3.2 applies to projects that have been issued a development permit after December 3, 2020.
Learn more about REAP 3.2:
Download the REAP 3.2 Checklist
Download REAP 3.2 Interpretations 1-4 
REAP currently awards points in eight component areas along with a bonus in innovation and research credit:
Energy & Emissions

Biodiversity

Water

Place & Experience

Materials & Resources

Climate Adaptation

Quality

Health & Wellbeing

Innovation & Research
REAP 3.1
REAP 3.1 applies to projects that were issued a development permit before December 4, 2020. Please see the REAP resources at the bottom of this page.
REAP Buildings at UBC
REAP certified buildings are listed in the Green Building Directory.
History
When the planning process for our residential UTown@UBC community began, no green building rating systems existed that could be applied to wood frame residential building types planned for the University. UBC Properties Trust, UBC Architecture professor Dr. Ray Cole and his students, Campus & Community Planning, and Campus Sustainability worked collaboratively to develop REAP. The program is modeled after the US Green Building Council's LEED® Green Building Rating System.
Other REAP Resources
REAP Energy Step Code Credit Resources
REAP 3.1 Resources
REAP 3.1 applies to all projects that were issued a development permit prior to December 4, 2020.